SPC Links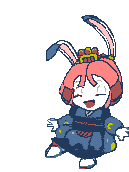 Let's go check out some other cool sites!

Pages marked with

have won my award.


Samurai Saving Time Support SPC! I'm slowing making this into general resource page for SPC fans. Right now, you can find things like an Episode Guide, Model Sheets, and Lyrics.


Edoropolis Emporium Message Board made by and for SPC fans.
SPC Wikia A growing guide to SPC.



Polly Ester's Shrine Every SPC fan loves Polly! This page is a must visit for Polly fans. Was closed for a while, but now it's back!.
Truro's Web Studios A web page with SPC music videos and other media!.

Pizzacat's (DeviantArt Page)
"Pizzacat's" Deviant art site, with lots of SPC fan art. (I get the impression he likes Polly.)

Nyanki's (DeviantArt Page)
Another Deviant Art site, heavy on SPC fan art.

Egg Man's (DeviantArt Page)
More cute SPC fan art at "DA".

Kazzie's (DeviantArt Page)
Some SPC art, and hopefully more to come.

Zamie Cat's (DeviantArt Page)
There's so much art here, you'll have to really search to find the SPC pics.

Kyubi-chan's (DeviantArt Page)
Lots of SPC fan art, including pictures of me!

SPC Pizza Parlor (DeviantArt Page)
Club for DA's SPC fan artists.

Teyandee's KNT Page A page specializing in the Japanese version, Kyattou Ninden Teyandee.



SPC Online Great SPC page! Has lots of info, but sadly another one of those "no longer updated" pages.

Ultramarine Rain's SPC Page A very unique page, with cool ASCII art, "Monster of the Week" section, and "Extra's Island"! Not updated anymore, but still worth a visit.



Issarlk's SPC , KNT page Lots of info (Including the French SPC) and Kisekae sets. Issarlk has the Japanese CDs from the show that I want. If not for him, I might not have found out about the manga. Hasn't been updated in ages though.

That Overflowing Bath of Wonders
Strange name? Maybe, but it's a nice, entertaining SPC page.

Los Gatos Samurai (Spanish)
The #1 Spanish language SPC page. Created by BlackCat.






Other Links (Non-SPC Pages, some have a bit of SPC stuff)